Apple needs no introduction. The name Apple is self-explanatory. And no, we're not talking about the fruit. Apple enjoys global recognition like no other brand. Its products are known to be expensive only, but that does not tether its ever-growing fan-base to even the slightest bit. Apple products are crafted from the state of the art equipment and are a specimen in itself. Apple innovations consistently raise the bar every year and leave competitors in complete shock and awe.
Apple manufactures the slickest, lightest, most exhilarating laptops ever made. They look like a concept art render of an idea brought to life. But they are not limited to the aesthetic appeal only, they perform silently with minimal noise generation. Every component is handpicked, improved, and fitted to make it worthy of being called an apple product.
Processor
Apple's fixation with Intel processors has been questioned by many, but Apple has kept Intel as their CPU partner ever since the first Macbook was launched. Apple Macbook relies on the latest generation of the intel processor family for their CPU requirements.
Intel processors namely intel i3, i5, and i7 are used in the MacBook, but the latest 16-inch variant uses an i9 processor which has 8 physical cores and 16 logical threads. The core clock frequency is 2.3 GHz but using Intel's Turbo Boost technology it can be overclocked to a whopping 4.8 GHz.
The cheapest Macbook Air uses a dual-core Intel i3 processor, which makes it a little orthodox in terms of pricing at which the MacBook currently retails. Although, even with a processor like this the MacBook Air still outperforms many of its competitors.
Storage and Memory
MacBook offers what nobody can, all thanks to the jaw-dropping prices. Every MacBook comes with a solid-state drive and does not employ full-fledged hard disks due to its compact and thin form factor. Some models have also introduced PCIe Solid-state drives which make use of the more powerful PCIe slot on the motherboard. The speed of a PCIe SSD can attain speed up to 550 MBps which is very fast for a laptop.
The Macbook uses both DDR3 and DDR4 memory configuration in its laptops. The minimum memory size is 8 GB and is configurable up to 64 GB in high-end variants. The operating frequency is a tad bit high which contributes to its performance.
Operating System
Apple is the only laptop brand that does not depend on the Windows operating system to power its products. Apple products (both desktop and laptops) run on macOS which is a UNIX based operating system. The macOS ecosystem is built to integrate all apple manufactured products with it. This makes data transfer and sharing among your apple devices seamlessly convenient.
The macOS improves the performance of MacBooks because the operating system is built only for the hardware available on apple machines and vice-versa. This co-relation between hardware and software is the key to the top-notch performance that MacBooks deliver.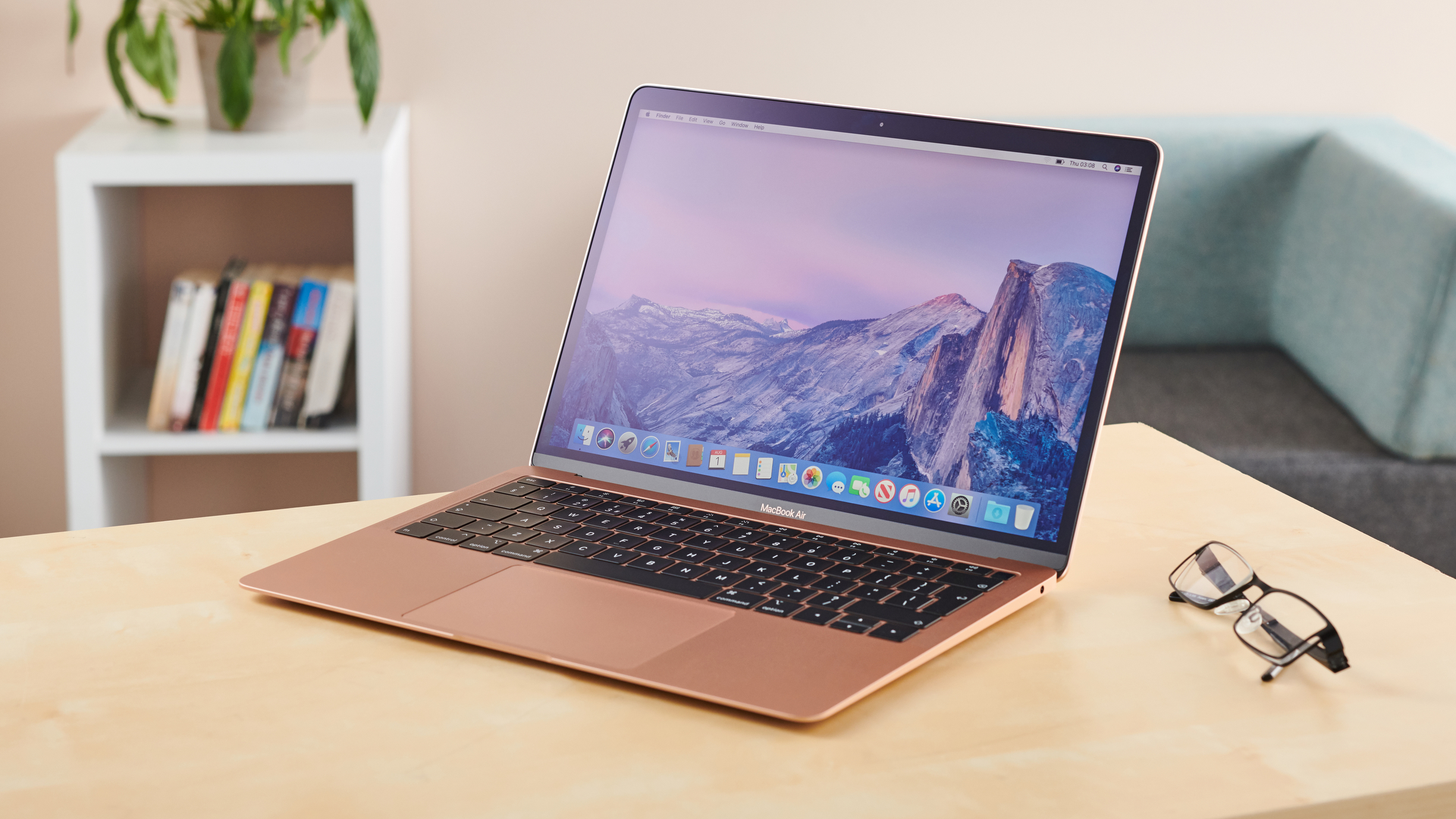 The macOS has its own set of apps that come with a fresh boot of the system. These apps contribute to the productivity of the system and impede the necessity of third party software installations.  The macOS contains basic apps like Calculator, Calendar, Contacts, TextEdit, Safari, Photos, iTunes, iMovie, Reminders, Preview, FaceTime, Messages, and much more relevant applications which can be found on the app store.
The latest version of the macOS Catalina has broken down the iTunes app into 3 different applications namely Apple Music, Apple Podcasts, and Apple TV. This was done to port some existing iPod applications on the macOS and to bring Apple TV support to laptop devices. Apple's proprietary video editing software Final Cut Pro makes Macbook a popular device among video editors.
Screen and Display Size
The Mackbook is a very compact machine with thin bezels and a screen size of 13.3 inches. The screen is made up of LED-backlit display with IPS technology and the native resolution is 2560×1600 with 226PPI (pixels per inch) and is capable of producing millions of colors. A MacBook screen will never disappoint and has stunning beautiful displays with crisp picture output which is powered by True Tone Technology.
A newly launched variant, MacBook pro-16-inch version has a similar screen with 3072×1920 native resolution at 226 pixels per inch with support for millions of colors. This screen is capable of producing 500nits of brightness at the max refresh rate of 60.00Hz. This is one of the largest screen laptops ever produced by Apple.
Connectivity 
The connectivity options have suffered a massive blow in MacBooks due to their condensed form-factor which makes it impossible to retain all connectivity ports. This forces a user to buy an external dongle, using which the ports can be expanded. The dongles are a bit pricy, considering Apple does not provide them to the users. The dongle can be purchased from third-party retailers that specialize in the manufacturing of thunderbolt port supported dongles.
The MacBook comes with two Thunderbolt 3 ports (can go up to 4 in pro models) that are capable of charging and data transfer at high-speeds with minimal loss. The Mackbook Air laptops are devoid of a headphone jack and can only connect Bluetooth enabled devices for audio transmission. The Bluetooth version 5.0 is present in all versions of MacBook because of the popular wireless headphones (AirPods) which produce better sound output when connected with Apple devices.
The Thunderbolt 3 supports VGA, HDMI and Thunderbolt 2 output using adapters which are sold separately by the company. The wireless configuration is 802.11ac Wi‑Fi wireless networking which runs on IEEE 802.11a/b/g/n compatible protocols. The power adapter Macbook Air is a mere 30 watts and does not draw much power. The Pro version without GPU has a 61-watt adapter while the 16-inch version of Pro models requires a 96-watt USB type-c charger to fuel the GPU.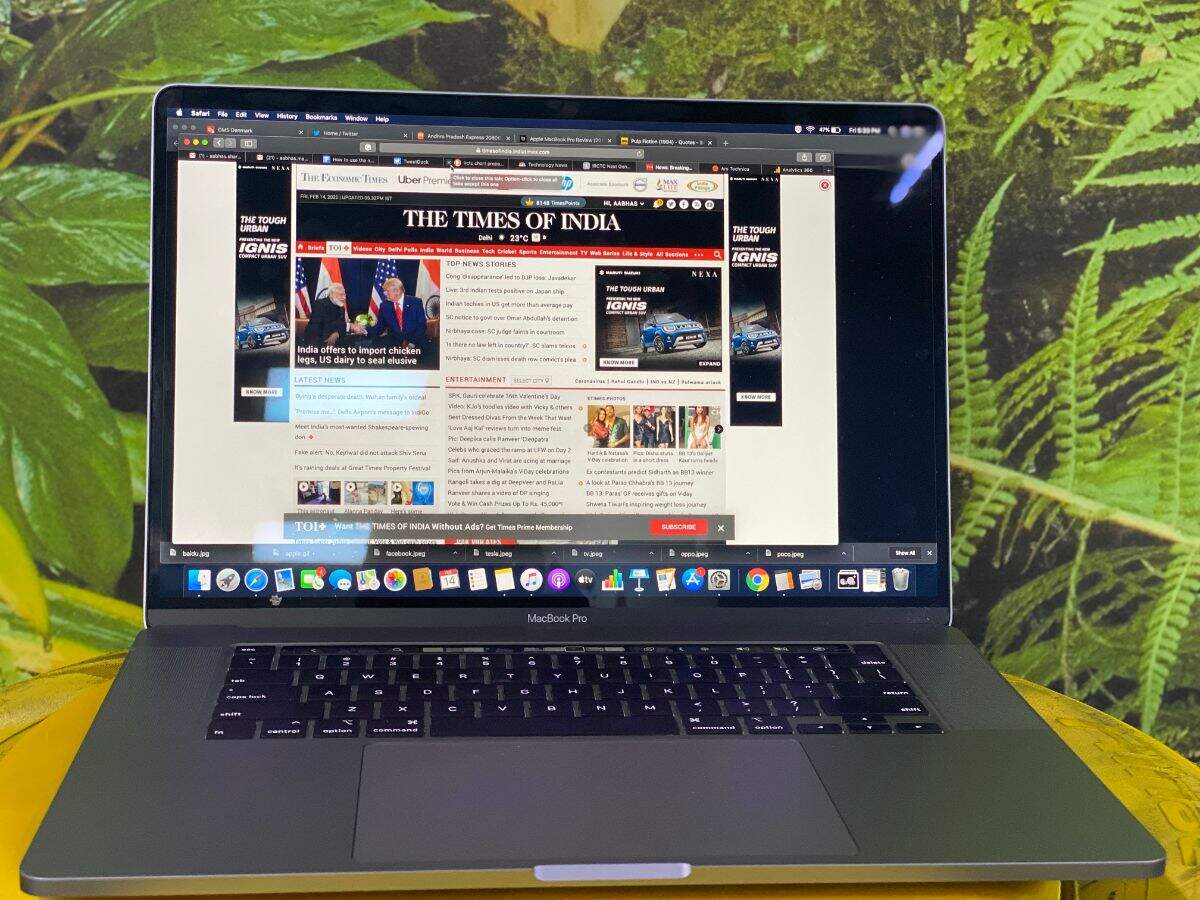 Graphics
The MacBook Air and 13-inch variants of Macbook Pro have integrated Intel Iris Plus Graphics (625 and 630) in some models. The MacBook Air comes with Support for Thunderbolt 3–enabled external graphics processors (eGPUs) which has its own list of AMD Radeon RX GPUs.
The MacBook pro-16-inch model comes with AMD Radeon Pro 5300M and 5500M with 4GB of GDDR6 memory (goes up to 8 GB) depending upon your preferences. This makes gaming and application development on the laptop almost effortless and guarantees no stutters.
Battery
The battery on various models vary from 50 -100 watts and lasts close to 11 hours on a single charge. The lithium‑polymer battery does not heat up while charging and delivers a decent performance while video viewing, internet surfing, and documentation work.
Warranty
All MacBooks come with a one-year limited warranty and up to 90 days of complimentary technical support.
Apple has a versatile and efficient service scheme called Apple Care, which provides 3 years of comprehensive support and service for your laptop. Apple care outperforms its cost, because a machine, no matter how carefully used, requires maintenance over some time.
Products
Apple does not waver around much and has only 3 segments of laptops-
MacBook Air
Air series is known for being super light (1.29 kg) and has a metallic design. This laptop comes with an option of i3 and i5 processors with 8GB of DDR4 onboard memory. The graphics are integrated Intel Iris Plus Graphics which can bear the load of high-resolution video playback and light gaming. The Air series is the cheapest of all the MacBooks and is a suitable fit for students and home users.
MacBook Pro (13 inches)
MacBook Pro is a step-up from the Air series with more focus on i5 and i7 processors and weighs only 100 grams more than Air series. The laptop comes with a maximum option of 16GB of 3733MHz DDR4 onboard memory. The Intel Iris Plus Graphics 645 delivers ample power to video applications and can be used for application development and light gaming. The MacBook Pro comes with a choice of two or four thunderbolt ports. Its keyboard layout contains Touch Bar with an integrated Touch ID sensor which makes it more secure while using in a shared environment.
MacBook Pro (16 inches)
The 16-inch variant comes with 16 gigs of onboard DDR4 memory paired with Intel's latest offering of I7 and i9 processors. The only model to feature switchable AMD Radeon Pro 5500M GPU with 4GB of GDDR6 memory GPU and can go up to 8 GB. This promotes a hassle-free video rendering and application development environment. It can also run some selected AAA game titles in medium to high settings.
The MacBook Pro is recommended for video professionals and application developers who require copious amounts of RAM and GPU memory.
Is Apple okay for me?
Yes, Macbooks are a perfect machine and do not falter easily. Every application is well optimized and updated frequently. They are super-portable and consume very little electricity. MacBook's configuration can be updated from their base-level configuration. All three models come with a predefined list of upgradable components that can be embedded in each model. The User Interface is well structured with good animations and a detailed layout. The OS is routinely updated and has a protected, less vulnerable system in place. Apart from that, they are a thing of beauty and pack enough punch to get the job done.
Conclusion – Should you Buy or Not?
Apple laptops are expensive as compared to the Windows counterpart but have phenomenal chemistry between its software and hardware. Both of them complement each other and each machine is built to perfection. The macOS is the second most popular operating system and is favorite for developers who want frictionless execution of an application while not overheating the system. If you are willing to spend routinely on useful apps and services, MacBook is the most accurate choice.