Asus is known for its firm grip over unparalleled hardware knowledge and has infused this experience into fabricating laptops. The brand has an affinity towards IoT (Internet of Things), VR (Virtual Reality), and Robotics which has escalated its presence in the innovation industry.
Asus has secured a position among top-tier of notebook vendors because of its background with hardware components and the huge success associated with it. Asus is the world's numero-uno motherboard and gaming brand and has introduced the same power to portable devices as well. Asus's ROG (Republic of Gamers) is an assortment of best-in-class gaming products that deliver well under strain.
Processor
Asus's economical lineup sports earlier generation dual-core CPUs from both manufacturers namely Intel and AMD. Asus Vivobook series feature Intel Celeron processors which have two CPU cores and clock -frequency of 1.1 GHz with Turbo boost support.
Alternatively, AMD APU series E1 (1 GHz) and E2 (1.1 GHz) are used which only differ by slightly higher clock speed. APU A12-9720P (2.7 GHz) is also used in VivoBooks which perform slightly less than Intel i3 7th gen processors under high workloads.
Higher-spec models such as Zenbook, Vivobook Gaming Series, and Tuff Gaming series use Ryzen 5 Hexa core and Ryzen 7 quad-core processors from the AMD family. Intel i5 and i7 (7th generation and above )are present in entry gaming models and  ROG series. The Asus ZenBook Pro 15 is the only laptop in this segment to feature an Intel i9-8950HK (2.9 GHz) processor with DDR4 memory. The rest of the high-end lineup uses i7 processors of the 7th generation and above.
Overall, Asus has a pretty diverse processor option to choose from and also caters well to the budget segment of the laptops.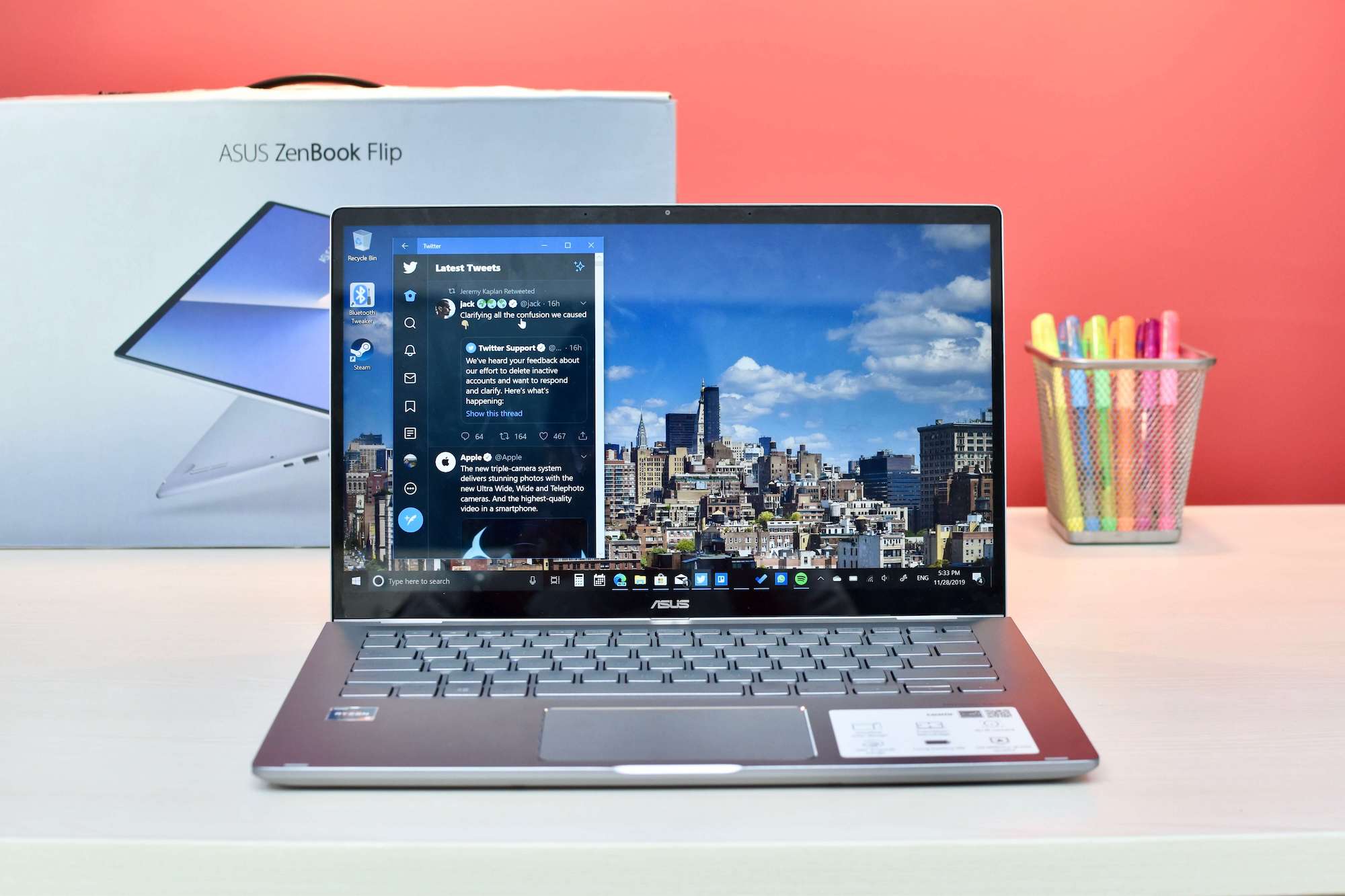 Storage and Memory
The entry-level Vivobooks use eMMC storage which does not consume much physical space. The eMMC storage is slightly faster than traditional HDDs and slower than an SSD. The standard data transfer speed of HDD is 300 MB/s, while the top speed of eMMC is 400 MB/s. They put less strain on the CPU because they use integrated flash memory to perform read and write operations. Therefore, making them a perfect choice to pair with low-speed budget CPUs.
The models with decent processors use hard disk drives drive of minimum 1TB (5400 RPM speed) capacity and above, which is appreciable when compared to other brands whose HDD capacity begins from 500 GB. Solid-state drives are mostly found in models with i3 and above processors with a minimum capacity of 256GB.
The AMD APU series E1 and E2 support DDR3 RAM while the rest of the updated processors support DDR4 RAM. The minimum available memory capacity is  2GB in the lower end models. Asus ROG Zephyrus laptop has a whopping 24 gigs of RAM, making it the only product containing overkill components.
Operating System
Asus employs two major operating systems, namely Windows and Endless OS for powering its products.
Microsoft Windows needs no introduction due to its widespread availability and recognition among existing users. Windows 10 is the latest offering from Microsoft, which comes bundled with almost all products of every major technology manufacturing company. Windows is a full-fledged OS that manages every little need of the user and guarantees total protection from malware by using Windows Defender, which is their proprietary anti-virus program. Windows is the only Operating system to support all game releases and is compatible with all AAA gaming titles. It has a built-in optimization system to ensure smooth gaming and interlinks your XBOX live account on both devices.
The entry-level laptops are shipped with Endless OS which is a lightweight OS based on Linux. Endless OS contains a dedicated application store which is the only way to install verified apps on the system. It comes with over 100 free apps and powerful tools that don't require an Internet connection. Endless OS has a minimal UI layout and is designed to run on low- spec systems with ease. It contains a lot of offline and online educational apps that contain quality content and is an excellent choice for students and educational institutions.
Screen size and display
Asus's entry-level laptop such as Vivobook is built with the thought of a compact form-factor in mind. They have the smallest screen size of 11.6 inches and a resolution of 1336*768pixels on an HD LED-backlit Glare Display. The viewing angles on these models are not impressive at all with just basic color and brightness adjustments.
As you move up the spectrum, the Zenbook series has multiple quality screen offerings. Zenbook series sports a Full HD LED-backlit wide-view Nanoedge display on a 13.3-inch screen. IT has a 1920*1080pixel resolution with ultra-thin bezels to provide an immersive video viewing experience.
The rest of the models are 14, 15.6, 16, and even 17.3 inches making it very diverse as far as the screen size is considered. The basic models can be HD or Full HD with little change in specifications.
The ROG Zephyrus is an absolute screen monster with Full HD LED-backlit Anti-glare IPS display mounted on a 15.6inch frame with a refresh rate of 144Hz and viewing angle of 178degrees. Even the description compels us to Google search about its components.
Connectivity
The Zenbook is a very thin machine. This forces the manufacturers to remove a few of the input-output ports to maintain its thin form factor. The VGA port is the ultimate choice of the sacrifice for every model. VGA ports on a laptop were only used to connect to an external display. There was a constant delay in response time and it required different cables for audio output. HDMI port eradicated this problem by clubbing the high-quality audio and video transfer into one port.
The laptops come with 2 usb2.0 and one 3.0 ports and even USB 3.1type-c in some models. Apart from that HDMI port, headphone jack, and a charging port are present on the laptop. The slimmer version of the laptop does not possess ethernet ports and rely heavily on WiFi for connectivity.
The Bluetooth version present on the laptop is v4.1 and above. Only newer models have version 5.0 whose transfer speed is double to that of Bluetooth version 4.2 and can attain up to 2Mbps speed.
The ethernet transfer speed varies from 10/100 to 10/100/1000 Mbps in different products.
Graphics
Asus, due to its usage of diverse CPU models, provides a multitude of GPU options alongside its processors. The onboard integrated Intel GPU's such as HD, UHD series are present on the Intel processors. Ryzen 5 and 7 provide Vega 8 integrated graphics. The mGPU line-up of Nvidia consists of MX 110, 150, and 130 models. mGPU (mobile graphics processing unit) is embedded on the motherboard separately and is connected to the heatsink to maintain the optimum temperature while gaming. mGPU can barely play the present year prestigious AAA game titles and becomes obsolete after a year or two. mGPUs are very powerful as compared to the integrated graphics which lack the number of Cuda cores and pixels shader version required to run heavy games.
The ROG models contain a complete graphics card with an altered cooling mechanism to control the heating of the laptop. They flaunt the latest RTX and GTX version of Nvidia GeForce graphics card and deliver a similar output to what the card would produce on a desktop system.
Battery
The battery life on Asus laptops is on par with the competitors. The battery composition varies with options starting from a 2 cell lithium polymer battery to 4 cell and 6 cell batteries. The battery life is codependent on the resources used while using it without a power adapter and lasts anywhere between 4-6 hours. It seems feasible for ultra-light models whose sole purpose is light work comprising of web surfing, video viewing, and documentation related applications.
The battery life becomes impracticable when talking about gaming models such as ROG, because of the power-hungry hardware which performs better when connected to a power adapter. The ROG Zephyrus S requires a 230 W AC Adapter to fuel its system.
Warranty
Asus laptops are backed with a 1 Year Domestic Warranty (onsite) that applies to the manufacturing defects and does not cover any physical damage sustained by your machine. They have detailed documentation of what is considered as physical damage and what is not. The warranty period of the battery is 12 months from the date of purchase. The Warranty does not cover bundled accessories such as cables, bags, mouse, etc. Suitable repair or replacement is supplied if a hardware defect is encountered while the product is in use.
Products
Asus has neatly grouped its laptops into 4 categories, each of which caters to a specific audience.
Vivobook Series
Vivobook series is an assortment of thin and lightweight laptops that are a perfect fit for everyday use.
Vivobook series is budget-friendly and stylish with beautiful color options to choose from. The Vivobook is targeted towards students and home users and is fitted with equally competent hardware.
Vivobook Gaming
series is an extension of the original and is more performance-centric, to fulfill gaming requirements. The models adopt Ryzen 5, Intel i5, and i7 as their CPU paired with 8-16gigs of RAM and an Nvidia GeForce GTX1050/1650 graphics card, making it a powerful offering in the budget gaming segment.
Zenbook Series
Zenbook series is where all the eyes are. It is alluring to the customers who are willing to pay a hefty sum to own the best the technology has to offer now. Zenbooks are targeted towards business and traveling professionals who prefer portability and performance on the go. Zenbooks models have an extended screen that is stretched out above the keyboard and works seamlessly with the main screen. This is made possible by Asus's own proprietary software.
TUF Series
Tuf series is directed at entry-level gamers who need machines than can run AAA titles on medium-high settings. Tuff series sports Ryzen 5 Hexa core and Intel i5 processors which deliver power to the system. They use Nvidia Geforce GTX 1050 graphic cards with 3-4 gigs of DDR5 video memory. The category is useful to those seeking a system for gaming and video rendering requirements.
Republic of Gamers Series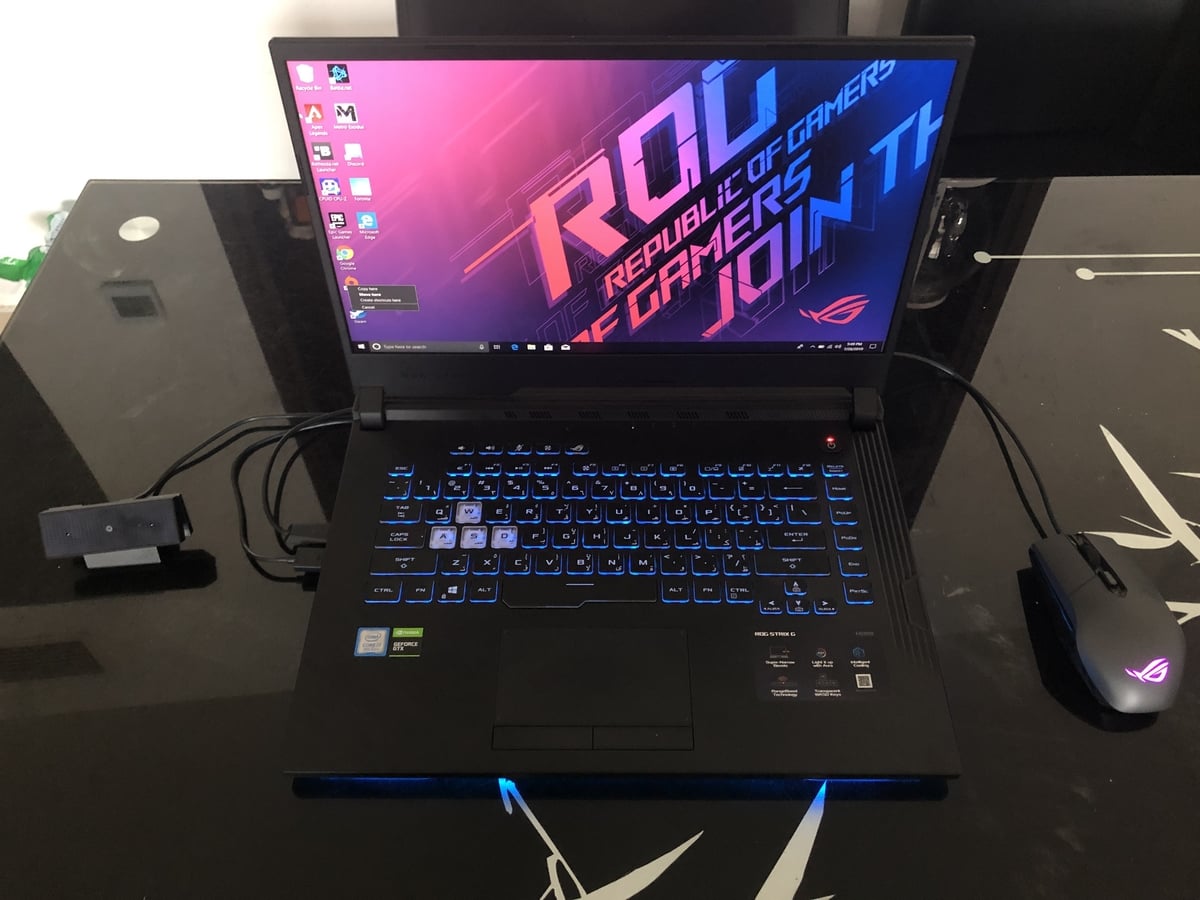 ROG series has garnered worldwide acclamation from the gamers community. The systems specs give other companies a run for their money. The ROG Strix series is very popular and has also released an entry-level gaming laptop ROG Strix G which starts features a 9th gen intel processor with Nvidia GTX graphic cards and extended support for Nvme SSD up to 1TB. The Strix G is the only model to use a GTX 1050/1650 GPU at this price point.
The ROG series latest segment contains RTX enabled GPUs which is a hot favorite among gamers now. The incorporation of these cards within portable systems is a jibe at those 5000$+ gaming rigs that aren't portable. Only recommended for serious gamers/ streamers.
Is Asus worthy of your money?
Definitely. The Asus products are accomodating latest-gen components at cut-throat pricing. The lineup is diverse, with multiple processor versions along with lastest storage options and an expandable memory option makes it worthy of your money.
Conclusion – Should you Buy or Not?
Asus has made some remarkable contributions to the innovation sector with multiple extended screens across the keyboard which aids multitasking. They also have products with a fingerprint sensor for increased security access to the system and prevent unauthorized intrusion. Asus is recommended if you are tired of identical configurations with no room for expansion.