Daikin is a global conglomerate that specializes in HVAC products. Daikin owns Goodman (which owns Amana) making it a mammoth in manufacturing and distributing home appliances and HVAC equipment. Daikin has a plethora of resources at its disposal, which combines R&D from its subsidiaries to produce both industrial as well as residential air conditioning systems.
Daikin, as mentioned above has the knowledge of two more pioneers in HVAC manufacturing at its disposal making it think beyond the ordinary. Daikin also makes Marine, Industrial HVAC units along with smaller air conditioning products that find their use in residences and small businesses.
Pros / GOOD
The inverter technology reduces the overall load on the compressor.
The air conditioners support remote operation via their official application.
The warranty program is one of the best and minimizes your overall expenditure.
The tubing material is superconductive and attaches a premium feel to the product.
The ECM condenser fan motor vents out the warm air that is released after depressurization.
The humidity control is effective in tropical climates.
Cons / BAD
The material used in the construction of the body is flimsy as compared to similarly priced counterparts.

The air conditioners lack an impactful sound suppressing mechanism.
The unit generates too much noise while operating at maximum power.
There is a visible communication gap while troubleshooting with customer service.
The air conditioner only supports company issued replacement parts which can take time to arrive.
AC Types by Daikin 
Daikin has a dedicated product for every possible cooling solution out there in the market. Daikin manufactures the following types of air conditioners-
Centralized Systems
The centralized air conditioners are connected to every room in a house or building. The flow of air has to be channeled through the ducts and it requires the unit to be a powerful one to effectively cool the surroundings. They are fit for enclosures where a similar temperature is required all-throughout the building.
Split AC
Daikin's split systems are fit for scenarios where each room has its different cooling requirements. The systems consist of two parts that are connected by a small tubing that relays the transfer of cool air. They are further divided into the split and multi-split systems.
Split-systems have only one indoor and one outdoor unit that is capable of cooling a single room. Multi-split systems have one outdoor and can connect to up to five indoor units. The indoor unit can be wall-mounted, floor-mounted, or of cassette-ceiling type.
Window AC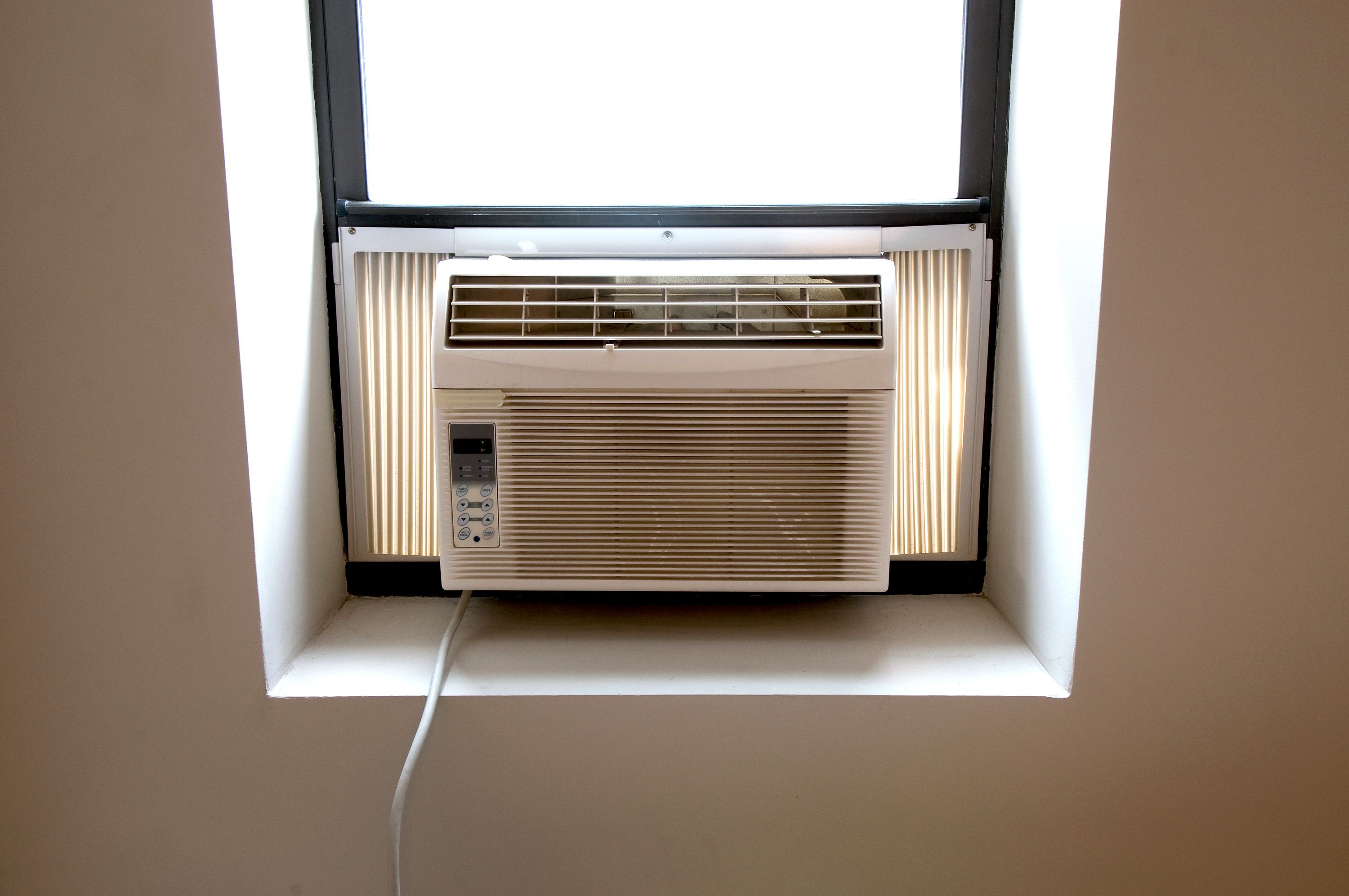 Apart from split systems, Daikin also manufactures Window AC for select countries. Window air conditioners are mounted on an opening in the wall that can intake air from the surroundings.
Advanced Features 
Daikin has an overwhelming range of products that need a precise regulatory system in place. However, along with AI-driven technology, they have a few essential features that improve their overall functioning.
Daikin air conditioners can be paired with their Intelligence System technology that promotes remote monitoring. This is also useful when dealing with a diverse HVAC collection and makes overall maneuvering easier.
Daikin embeds inverter technology in its air conditioners that limit the motor operation at maximum power for a longer duration. After the ambient temperature is achieved, the AC unit only has to maintain the temperature until it suffers a significant drop.
Inverter technology also saver power by varying the motor speed and minimizes the overall inflicted load in a single session. This results in less-frequent maintenance sessions.
Daikin uses refrigeration grade copper tubing which is less corrosive in comparison to other elements. The condenser coil uses aluminum fins that provide more surface area for depressurization of gases.
The Daikin air conditioners use a multi-speed fan motor that alters its movements as per the cooling needs and difference between indoor and outdoor temperatures. Daikin uses variable-speed swing and scroll compressors that are best suited for abrupt climate changes and do not falter easily.
Daikin air conditioners have an efficient dehumidification system that sucks out moisture from the room. Dehumidification makes it convenient for the unit to maintain ambient temperatures.
Daikin provides Wi-Fi enabled Split-air conditioners that can be turned on /off preemptively without manually operating the unit.
Efficiency (SEER Rating)
The high-end variants of Daikin air conditioners can attain a rating of up to 24.5 SEER. This number is strictly dependent on the fine-tuned operation by users. Even the economical units can reach the rating of 14 SEER that is admissible as per standard norms.
Tonnage/Capacity
The Daikin residential AC ducted unit's capacity ranges from 1.5-5 tonnes.  The ductless units have a capacity ranging from 0.8-2.2 tonnes. The AC tonnage should be decided according to the square footage of the area which is to be cooled.
Energy Efficiency Rating
Daikin high-end variant DX20VC has an EER rating of around 15.4. Most of the Daikin AC units are energy star certified and minimize the greenhouse emission from your product. The economical models can attain an EER rating of up to 11.5 and are considered energy efficient even at low unit cost.
Sound / Noise rating
Daikin air conditioning units lack any kind of innovation to reduce the vibration generated while it is in operating mode. The economical models are the loudest and can go up to 75 decibels which can be quite discomforting if you are situated very close to it. The outer frame is very thin and the compressor lacks a noise-damping foam which makes a huge commotion at full-power.
Compression and coils
Daikin has held a firm ground when it comes to the best quality coils in an air conditioner. The company uses copper coils that maximize the flow of refrigerant. The inside wall of the copper coil does not corrode easily and can last longer than aluminum counterparts.
Daikin air conditioning unit use single-stage and two-stage(variable stage) compressors in their HVAC units. The advanced two-stage compressor is present in three models that have higher energy efficiency because of minimal load exertion. Single-stage compressors are present in the basic units that consume more power because of maximum load operation for longer cycles.
Installation and maintenance
The installation is not a concern for Daikin customers as the dealers are able to set you up with quality HVAC contactors. The company also provides frequent inspection, troubleshooting, and repair facilities at your residence.
Daikin suggests periodic maintenance of the air conditioner to improve performance in the longer run. Refrigerant inspection and replacement are also advised after each year.
Warranty
Daikin provides a 12-year unit replacement limited warranty and 12-Year parts limited warranty
that is maximum than any other brand warranties. The warranty is capped at 5 years if the product is not registered with the company website within60 days of installation. The company, however, does not cover any labor charges which might be an inconvenience for some users.
Conclusion
The AC units made by Daikin are efficient and reliable and do not cost a lot of money. The products use good quality components that last longer with periodic maintenance. The company has made strides in are on extending customer support. The warranty programs are admissible but do not cover labor charges. Daikin air conditioners are a great choice if you don't mind loud humming that most of its products generate.