Dell holds a paramount position in the Computer Technology and development industry and has amassed global recognition for Laptops. The major reason behind this is the never-deteriorating quality and reliable customer support services that it provides to the laptop customers.
Dell laptops boast of superior build quality with periodic up-gradations, which makes it a worthy choice among customers.
Dell holds a significant chunk of laptop market share and has ventured into I.T. infrastructure services to expand its product diversity. Dell released its first-ever laptop in the year 1989 to jump into the portable computer market. The retail price was very high at that time and was only affordable to the affluent section of the population. Over the years, Dell has meticulously strived to make the laptops more performance-driven and compact.
Processors
Dell laptops are made with both Intel and AMD processors and the clock speed and performance differ with the models. A CPU, be it an Intel or AMD, works best only if it is paired with the right components which complement it's working. A present generation laptop works well if paired with a DDR 4 memory and a solid-state drive. This is because the clock frequency of DDR 4 is higher and consumes let power which lets your machine last longer. Similarly, an SSD increases the boot speed and index searching on your machine.
Dell has entry segment models with Pentium dual-core, Celeron, and AMD aA10 models. Newer variants have i-generation processors, which are 7th -10th gen depending upon the model release date. Cheaper variants have i3 and i5 processors and the sophisticated ones have i7 and i9 in some rare cases.
Operating System
Dell laptops come with Windows 10 support and pre-installed windows 10 versions to keep up with trends in OS development. Windows 10 has a dedicated security system for its users which safeguards them from the nefarious fraudsters prevailing on the internet. Windows 10 also safeguards your payment systems and releases frequency definition updates to protect from newer threats. Windows 10 has a game mode that maximizes performance while gaming by suspending background processes which are not essential while playing on the system.
Apart from that Dell also releases variants with Linux/Ubuntu as their operating system which is cheaper because of Linux being a free distro. The laptops also come with no OS installed and are a favorite among users who enjoy running multiple OS.
Screen Size
Dell laptops are available in many sizes with the smallest one being only 11 inches in size. Other variants are 13.3, 14, 15 .6 and 17 inches respectively. The sizes 14 and 15.6 inches are common in lower-end laptops with resolutions of HD and FULL HD. The 13.3 inches and 17 inches screens are of premium models such as XPS and Alienware.
Drives
Dell laptop comes with basic hard drives of speed ranging from 5400RPM to 7200RPM. Higher-level models come with SSD and are less bulky than the full-fledged HDD models. Optical disk drives come with a read speed of 8x-16x but are generally omitted in thin laptops.
Connectivity
Dell laptops come with USB 3.0 ports in the latest models. Apart from that HDMI ports with version 1.2+ are embedded along with Bluetooth version 4.1 and above. WLAN ports with version IEEE 802.11ac protocols are available.
Battery
Dell laptops come with 3cell and 4 cell lithium battery which lasts between 4-6 hours for average users. Some XPS models can last up to 11 hours on a single-use. Full HD screen models can last up to 10+ hours while using simple productivity applications such as Word.
Warranty
Dell laptops come with an onsite warranty of one year which is applicable to hardware components. Firstly remote troubleshooting is done if it does not resolve your problem then an engineer visit is scheduled for your location.
You can also visit DELL authorized service centers to resolve your problem. The authorities in most cases are complacent and mitigate your problem with ease.
Products
Dell has divided it's laptop variants into the following categories with each developed with the idea of diverse userbase engagement. These categories are as follows-
Inspiron series
Vostro series
XPS series
Alienware series
Inspiron series
Dell Inspiron series laptops paved its way into the affordable consumer market. Inspiron series is focused on introducing the willing customers with their first machine. Inspiron machines are built on the latest-gen  AMD Ryzen and Intel i3  processors and may contain Windows or Linux based operating systems.
The Inspiron systems are constructed using plastic and metal to minimize costs and have a very orthodox look attached to it. The screen size and resolution go up to 15.6 inches and 1366*768 respectively with a simple LED panel. The systems contain the onboard Graphical processing unit, making it fit for light gaming usage. The systems are capable of light tasks and are suited for home/student use.
Inspirion series also has a 2in1 segment, which contains foldable laptops with or without touch screens which were in huge demand a couple of years back.
Vostro Series
Dell Vostro series laptops are a step up from the Inspiron series and contain dedicated graphical memory paired with 4+ gigabytes of RAM in most cases. The Vostro series cases are built with a metallic or matte finish and can have a screen resolution of up to 1920*1080 pixels.
The Vostro machines can run the applications which are memory consuming and can run most games with the minimum specifications. They find their use in small businesses and students who deal with application development and use video rendering software.
XPS Series 
Dell XPS series laptops have been an eye-catching product from day one, known to provide the ultimate experience. XPS laptops are known for their high screen resolution, thin screen bezels and are lightweight. They are a beautiful machine to look at and are very sleek, thin, and stylish.
Their screen size is 13 and 15 inches respectively and the brightness of the screen can go up to 400 nits. The recent models have IPS 4K panels that produce beautiful colors with an anti-reflective screen. The battery life is very good and can last up to 18 hours.
Every component in the laptop is a rarity in itself that is built to perfection. Do keep in mind that these are a premium product made for customers willing to shell out extra for a mesmerizing experience.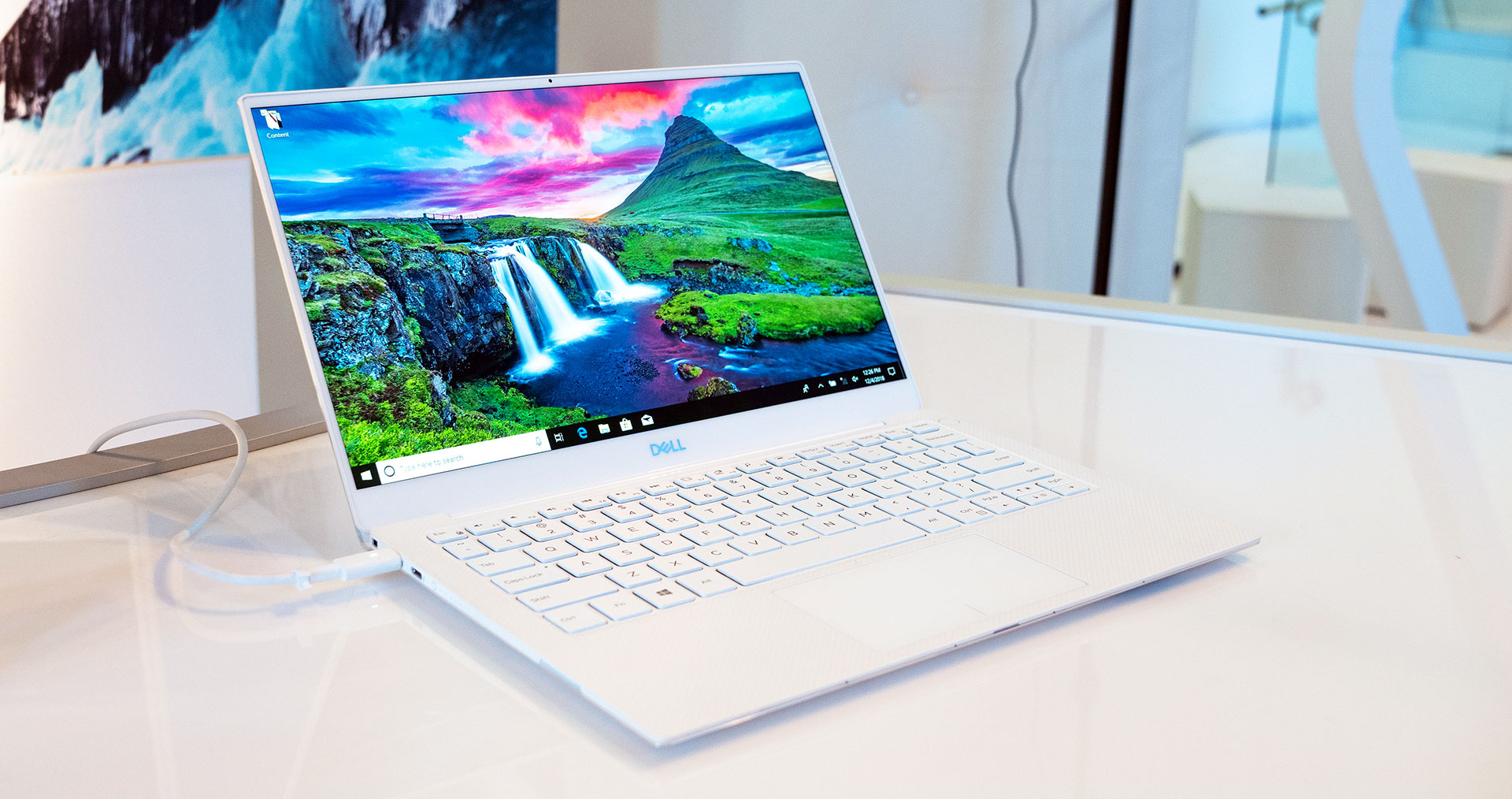 Alienware Series
Dell Alienware series has been a safe-haven for gamers who want portability combined with performance. Alienware laptops feature a full-fledged graphics card as you would normally see in a gaming PC. Alienware has never compromised on budget and its products are known for their overkill hardware specifications.
Its performance stays on par with a gaming pc and can run games in 1080pixels and even in 4K in some exclusive models.
The newer models come with NvidiaGeforce RTX graphics with the option of overclocking to make it even faster. Their cooling engine cryo-tech is capable of diverting the heat outside while making very little noise. It comes with its own cooling software which checks and maintains the temperature of the laptop.
The laptop's keyboard is an invention in itself with RGB backlight, programmable macro keys, and a steel backplate to ensure rigidity. It is built with the idea of ultimate performance which can be harnessed out using latest-gen components. They do not fall short of the user's expectations and are a tier above any other counterpart.
Benefits of owning a Dell laptop
Dell laptops hold a reputation for being pricy and were initially a choice of the business-centric audience. But there has never been a performance or stability issue with dell products. Dell laptops are packed with the latest and greatest that the technology has to offer, and are tweaked accordingly to get the job done. Dell has substantial experience with hardware, which makes them release newer, efficient models with each passing year.
Dell has also tapped the affordable section of the market with student-focused products which are economical and available at a discounted price, especially for the students. Dell has multiple segments of laptop models with each one of them focused on a specific target audience making it a perfect choice for home/office use.
Conclusion – Should you Buy or Not?
The above-mentioned series is for your perusal while selecting a laptop. It has a complete overview of all the categories to make your selection process easier. Dell has one the best after-sales service and support in the world and treats its customers right. Dell must be an option on your buy list if you are looking for a product that never ceases to serve you.