Lenovo, a company that began with eleven people, has transcended into a billion-dollar franchise. They have their roots associated with every computer automation segment including laptops, desktops, mobile devices, data centers, and IoT enabled solutions.
Lenovo laptops have a neutral tone and are more engrossed towards everyday usage and office work. The laptops are constructed mostly of plastic and a metallic base plate to hold it all together. Their premium lineup has minimal diversity, with more focus on individual perfection.
Processor
Lenovo incorporated older, slightly revamped processors in its entry-line segment which are only fit for light, everyday use. The economical laptops are furnished with soon to be obsolete CPU models from the intel and AMD processor families. The dual-core and quad-core offerings such as AMD APU A4, A6, and A9 are used. Similarly, sluggish variants of Pentium and Celeron dual-core and quad-core CPUs are used in intel based variants.
Lenovo has shifted to the latest Ryzen 3 and Ryzen 5 CPUs but the models have very mixed hardware lineup. The intel-based next-generation processors such as i3, i5, and i7 (7th gen and above) are used in economical models to provide a little boost to the otherwise unappealing offerings.
Storage and Memory
The entry-level laptops come with traditional hard disk drives that are slower when coupled with simple CPUs. The eMMC storage fails to make an appearance in cheaper models which impedes it's already laggy performance.
Solid-state drives are also introduced in higher models but with an initial capacity of 128GB which is very less. Most of the Lenovo laptops come with a full SATA HDD with capacity ranging from 512GB – 2TB with a maximum speed of 5400RPM. The laptops do not project any affinity toward new-gen storage devices.
The memory capacity of Lenovo laptops ranges from 2GB to 16 GB in high-end variants. The RAMs are of both DDR3 and DDR4 models. DDR3 RAM is used in entry-line models because older-gen processors only support  DDR3 type. DDR4 is paired with Ryzen and i-gen processors which have support for DDR4 memory.
Operating system
Lenovo laptops come with Windows 8 or 10 as their sole offering in case of the operating system. The models can update to Windows 10 free upgrades if their hardware does not inflict any constraints. Windows 10 is the most revolutionary, apprised operating system to date and has minor flaws which are corrected while pushing out regular updates.
Apart from Windows, the laptops come with free DOS so that user can choose and install an OS of their preference. The free DOS variants minimize costs to the company and retail at cheaper rates. Although, it is recommended to have a licensed OS.
Screen & display size
The screen size ranges from 11 to 16 inches but most models have 14-15.6 inches of screen size. The minimum display resolution is 720pixels on an HD LED-backlit display. Lenovo has introduced a VR compatible IPS screen in some high-end models with horrendous pricing. The budget-segment laptops have a glare screen with a maximum of 1080 pixels resolution on an LED panel.
Connectivity
Since the models are of relatively higher screen size, laptops do not provide any inference in the input-output ports department. Almost all variants have an HDMI and 1-3 USB ports. The USB type-c ports are present in high-tier YOGA series.
The ethernet port is not found In sleek models with screen size 13.3 inches or less. They rely on WIFI and Bluetooth v4.1 and above for connectivity tasks. The 14inch and above models feature an ethernet port along with WIFI, microphone, and Bluetooth options.
Graphics
Lenovo laptops come with Integrated, discrete mGPU, and full-fledged graphic cards. The integrated GPU models are Intel HD, UHD, and Vega 3 and 8. The discrete models have Nvidia 920M, MX 110,230, and 250. The Legion series features complete GTX 1050/1650 cards with DDR5 memory and also have incorporated RTX series in the latest Legion offering.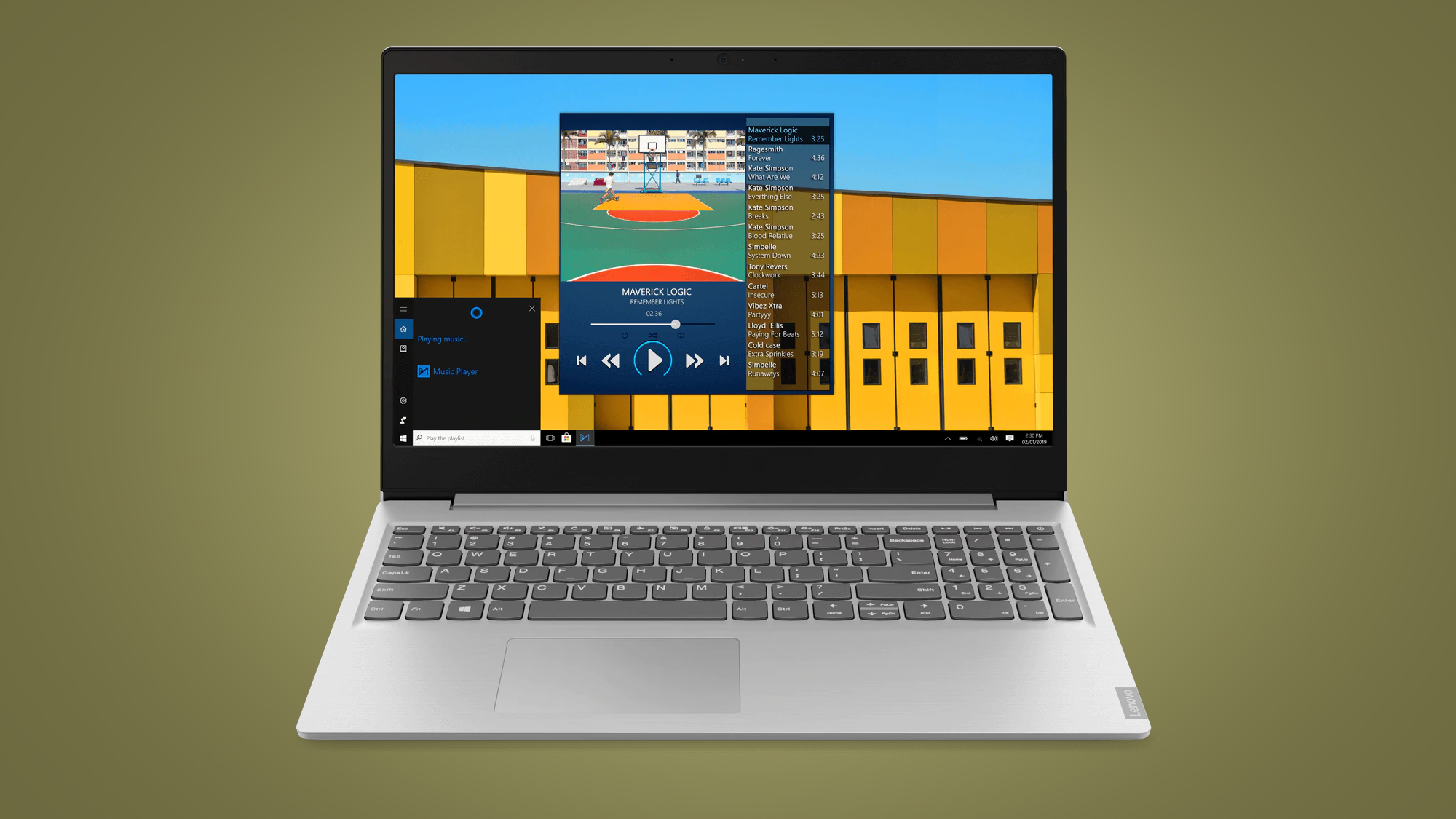 Battery
The battery composition is unique for every model in Lenovo. They use 3, 4, 6, 8, and even 9 cell batteries to power their laptops. The battery lasts anywhere between 3-6 hours for most laptops. The high-tier Yoga book models can last up to 9 hours depending upon usage.
Warranty
Lenovo laptops come with a 1 Year Onsite Warranty on manufacturing defects. The warranty extension program is in place and offers warranty add-on programs to ensure a hassle-free service experience. They also have a Sealed Battery Warranty Service and Accidental damage protection which minimizes repair costs
Products
Lenovo neatly categorizes its products into work, business, student & home, and gaming. Lenovo has the following models-
Lenovo series
Lenovo series is the answer to the budget centered product which is in demand among the customers. The models come with adequate hardware to supplement your home and basic work needs.
Think series
Lenovo Think series contains ThinkPad and think book models which are a perfect fit for business and home needs. They are sleek and expensive making them a premium offering from Lenovo.
Ideapad series
Ideapad series is directed toward developers and light gamers who require a little more computing power for their everyday needs. They come with Ryzen 5 and Intel i5, i7 processors which supplement their needs.
Yoga series
Lenovo Yoga series is the exclusive line of convertibles that are ultra-portable and cater to the recreational segment of customers. They come with colorful IPS panels that produce unparalleled color output with zero stutters. They are very expensive and have run out of power easily.
Legion Series
Legion is the Lenovo's reciprocation to portable gaming devices. The Legion series (latest) is powered by Nvidia RTX 2060/2070 and 2080 graphic cards which do not fall short when used to play the latest AAA titles. Legion is priced very high with ample room for future up-gradation. Legion is recommended for pro-gamers and streamers.
The right laptop to buy?
Lenovo mainly targets the budget segment with a bunch of high tier products. The service is responsive with readily available, compatible replacement parts to ensure a longer life cycle of the machine. The products have a subtle design with a good chicklet keyboard across all models.
Conclusion – Should you Buy or Not?
Lenovo has ample experience when it comes to building products that fit consumer's needs. The brand has earned the trust of people across the globe. A little more attention to hardware pairing and relevant pricing will force Lenovo among the top competitors of the laptop industry.